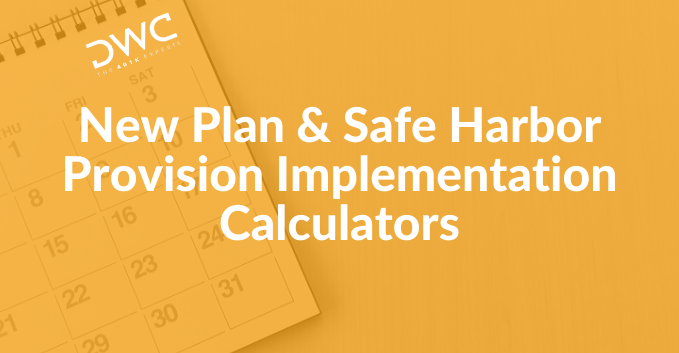 Determining deadlines can be tough. We're here to help.
When Congress signed SECURE Act in December 2019, they gave you a little more wiggle room to implement a new retirement plan (or to add a safe harbor feature to your existing plan). But of course "wiggle room" can come with confusing deadlines.
We're making it easy for you to determine the deadline to implement a new plan and to add a safe harbor feature to an existing plan under the Act while still reaping all of the tax benefits. Submit the form to download the free calculators and figure out exactly when to mark your calendar.