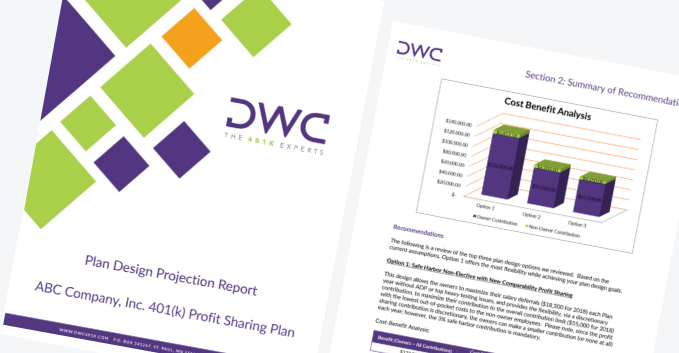 Want to maximize the value of your HR dollar in your defined contribution or defined benefit plan? You need a cost-benefit analysis.
Our Plan Design Projection Report helps investment advisors and their clients to ensure plan sponsors have the best plan design to meet their goals and objectives.
Why it's Important
Without knowing your plan design, you may buy a service provider's best fit plan design for low cost operation purposes. This can result in higher costs and more time spent operating the plan on your part, not to mention less satisfaction from your plan participants.
Want your sample copy?
Investment advisors and plan sponsors: submit the form to request your free copy. Please note: we may send a verification email before sending the same report.