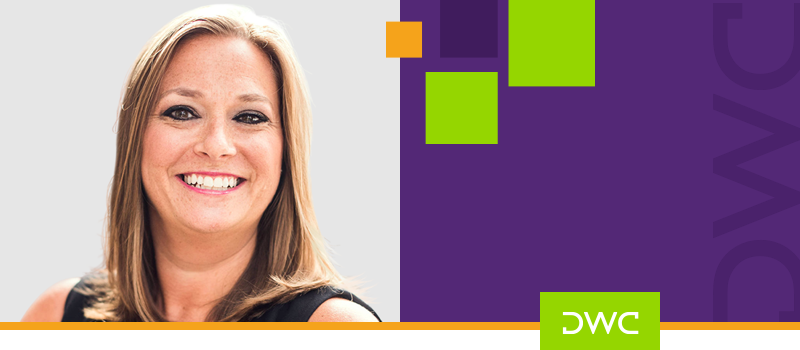 ST PAUL, Minn. – October 31, 2017 – DWC – The 401(k) Experts, an industry leader in providing 401(k) plan compliance and defined benefit and consulting services, has expanded its team by adding Jennifer Gibbs Swets, ERPA, QPA, QKA, as its newest partner.

DWC, which has grown rapidly in recent months, serves more than 3,000 clients across the country, ranging in size from single-participant defined benefit plans to complex 401(k) plans, including several thousand employees. Swets's announcement follows that of Lori Reay, who joined DWC as a partner in September 2017.

"Jen's passion for the industry and dedication to client service fits seamlessly with our firm. Her work ideology—treating each case with attentiveness to individual client needs—aligns seamlessly with the DWC company philosophy," said Keith Clark, co-founder and managing partner of DWC.

Swets, a former senior manager of retirement plan services at Dixon Hughes Goodman LLP, brings over 15 years of retirement services experience. Swets specializes in creative and innovative plan design, adding a valuable skill set to the DWC team.

"The retirement plan industry is ever-changing, and it's crucial to find a company that proactively adapts to those changes, while also serving its clients accordingly," Swets said. "DWC has consistently and successfully responded to industry changes in the best way that serves its clients."

Based in Hampton Roads, Virginia, Swets will work with clients and financial advisors on a local and national level to help design and maintain retirement plans. She joins existing partners Keith Clark, Doug Hoefer, Adam Pozek, and Lori Reay.



For media inquiries, contact Kaitlyn Smith of Flackable at 610-698-6014 or kaitlyn@flackable.com.