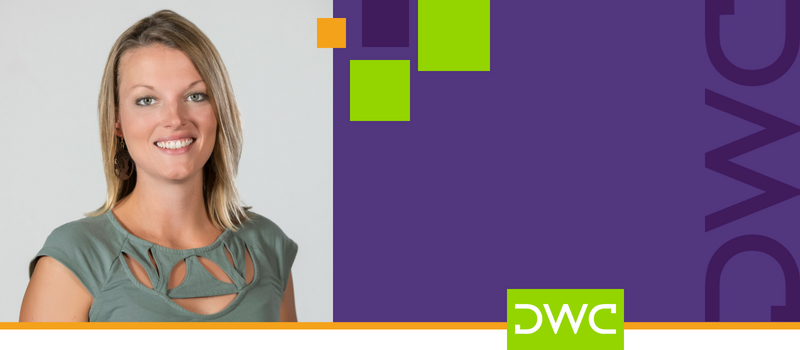 RALEIGH, NC - June 18, 2018 - DWC - The 401(k) Experts, an industry leader in providing 401(k) plan compliance, defined benefit services, consulting services and third-party plan administration, has continued its expansion by hiring Ali Bechtel to the firm's newly created marketing director position.
DWC, which has grown significantly in the last three years due to its reputation as a high quality service provider, and since rebranding in 2017, serves more than 3,000 clients across the country, ranging in size from single-participant defined benefit plans to complex 401(k) plans including several thousand employees. DWC has clients in all 50 states and consultants in over 30 cities across the country.
DWC created this position to expand the investment advisor experience and the brand's presence in the industry. Bechtel will also play a key role in planning and executing regional and national DWC conferences and events, to be announced later this year.
"Ali's talent, creativity and innovative marketing approach is an ideal fit for our culture and philosophy here at DWC," said Keith Clark, co-founder and managing partner at DWC. "Our brand, along with our firm as a whole, has grown remarkably over the past three years through our service experience and key talent acquisitions, and the addition of Ali to our team is a major step in maintaining that upward trajectory thus allowing us to continue to invest in our talent and systems."
Bechtel has been in marketing and freelance writing for over six years and has previously worked as the marketing manager for Meduit, a national leader in healthcare revenue cycle solutions. There, Bechtel built Meduit's digital brand from the ground up. During the company's first year, she established the company's brand standards, developed a marketing strategy and implemented a comprehensive marketing platform, including the implementation of HubSpot.
"My immediate goal as marketing director at DWC is to begin establishing a sustainable marketing program to include digital efforts as well as events and other education programs to maintain strong, personal client relationships," Bechtel says. "DWC does amazing work across the country, and I'm eager to contribute to the firm's continued growth and success."
About DWC - The 401(k) Experts: DWC - The 401(k) Experts is a firm providing third party plan administration, compliance and consulting services for qualified retirement plans nationwide. To learn more about DWC - The 401(k) Experts, please visit www.dwc401k.com.