Cash Balance Plans 101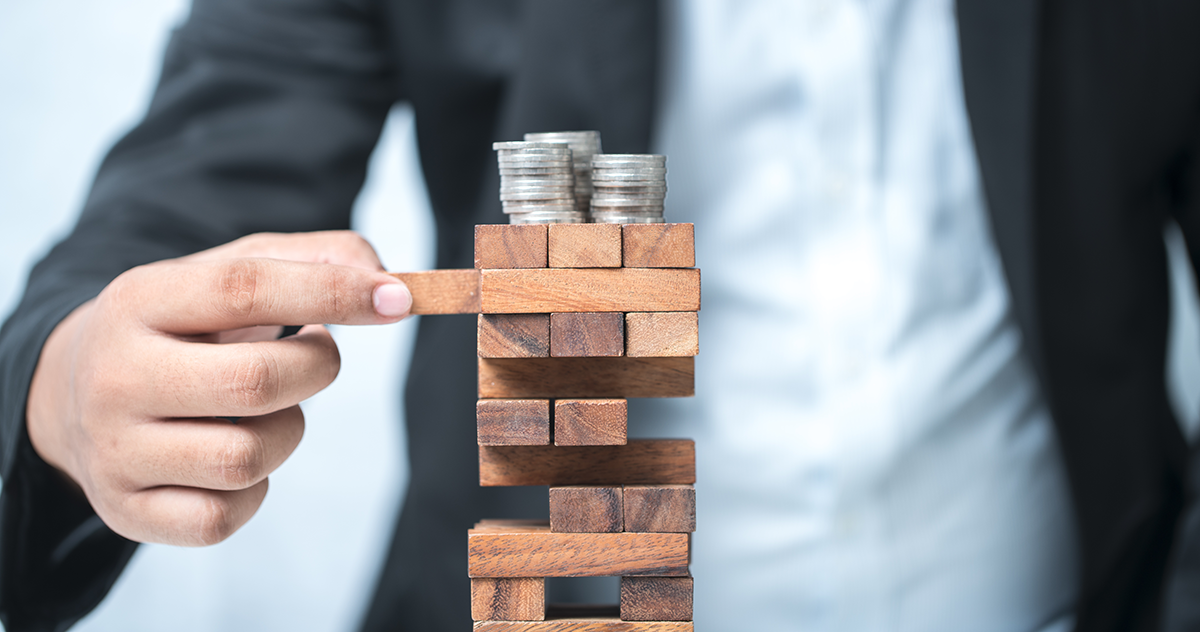 You're currently maxing out your 401(k) deferrals and making employer contributions to maximize your total savings under the 401(k) profit sharing plan you sponsor. While this level of savings is beneficial, you still have a strong desire for higher levels of contributions and, what's more, you have a need for significant tax savings too. You've heard mention of a cash balance plan design but aren't sure what it is, where to begin, or how to implement it.
We're here to help!
If I already have a profit sharing plan, why would I look at a cash balance plan too?
To start, cash balance plans are typically offered in combination with a defined contribution plan (think 401(k) profit sharing plan). When offered in tandem, these combo plans are tested together and, given the right demographics, the owner (or other targeted employees) are able to receive much larger total contributions with minimal increases to the contributions required on behalf of the other employees.
Cash balance plans offer savings opportunities several times that of 401(k) profit sharing plans. For example, a combo plan design has potential contribution limits of $201,425 versus a standalone profit sharing plan that has limits of $60,000 for someone born in 1967 (more on limits here). While this design isn't a new offering, it continues to get the attention of clients and advisors each year when profits are high, cash flow is abundant, and the reality of tax planning needs settle in.
I'm used to making some contributions for my employees, but how does this compare?
Let's assume your plan provides for both 401(k) and employer profit sharing contributions. In a typical year you might provide a 5% profit sharing contribution in order to satisfy the minimum required contributions under the non-discrimination tests. With the combo design, it's likely a 7.5% employer contribution would be needed to support maximum contributions on your behalf. We'll address some of the factors that can impact the required contribution below.
Sounds great. What's the catch?
There's no denying the potential of this combo design but it's worth slowing down to look at some of the details that can impact the success and fit of these plans for your business.
Demographics matter as these plans are subject to similar non-discrimination tests as your cross-tested profit sharing plan (for a refresher on profit sharing allocations see our Knowledge Center article on allocations here). These plans work best when the owner or targeted employees are several years older than most of the non-highly compensated employees. As this testing measures and compares benefits at retirement, those younger employees who have more years for potential accumulation of benefits are an important element to plan design success.
Unlike your defined contribution plan, the investment risk is yours as the plan sponsor. The minimum required to be funded into the plan each year will be based both on the benefits calculated as well as the plan's investment performance for the year.
Don't panic yet; keep reading.
The cash balance plan document will indicate an interest crediting rate for the plan which provides the targeted earnings for the plan assets each year. Typically, a rate of 3-5% is used for this purpose. If the plan assets underperform for the year this can result in an increase in the required contribution, and the reverse is true as well—if the investment earnings are higher than anticipated this may reduce the required contribution for the year.
To make this more manageable from year to year, the actuary who completes the calculations can "smooth" the required contributions over several years. In addition, there are many investment vehicles established to serve this purpose and the plan's financial advisor would assist with the selection.
Do I have to give up the flexibility I love with my profit sharing plan?
Not exactly. While the implementation of a cash balance plan may reduce the amount of flexibility currently available with the standalone profit sharing plan, all is not lost. The plan documents for the combined plans can be written to allow for varying contributions to different groups of employees, allowing you to target your high-performing, long-tenured, or other valued staff members. In addition, as savings needs or desires change, a cash balance plan can be amended prospectively to change benefit accruals.
Likewise, there is a common misconception that a cash balance plan cannot be terminated for at least five years. To meet the qualified plan requirements, at the time of implementation all plans should be intended to be permanent and we would usually recommend maintaining a plan for at least five years to satisfy this sense of permanency. However, unforeseen circumstances (a business sale, recession, etc.) may require a plan termination within fewer years and there is no restriction on doing so.
Wait! Isn't there a 25% deductibility limit that applies to Employer Contributions? Seems like this level of contribution would far exceed that limit....
Traditionally speaking, you're right. A plan sponsor may only deduct employer contributions that represent up to 25% of eligible compensation. With a combo plan design, the rules are a little more complex, allowing for much greater deductibility.
In general, the required cash balance plan contribution is deductible in its entirety in addition to contributions of up to 6% of compensation made to the profit sharing plan. For some plan sponsors, this is even greater and there is no deductibility limit which applies; determination of which limit (if any) would apply is the fine print to be discussed during plan implementation and design.
Okay, okay, this definitely has me interested, but what if I'm not ready to jump all the way in?
For purposes of this piece, we've shared the maximum hypothetical contribution scenarios, although there is no requirement that a plan be established at this level. As part of the plan design process, one of the important conversations to be had includes the level of contributions that you desire and are comfortable committing to each year. Exploring the maximum level of contribution may be one starting point; another may be to consider what level of increased benefits you could receive under a combo plan design with your current level of contributions to staff. The New Business team will walk you through customized illustrations to help you review and implement the appropriate design for your business.
A combo plan design can be a powerful tool for retirement savings and tax planning. As you consider whether this plan type might be a good fit for your business there are many items to weigh and review. We are glad to discuss the details with you and collaborate with your plan's financial advisor and CPA to ensure the ultimate design that's implemented is the best fit to meet your needs.